About this event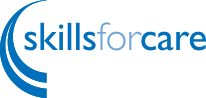 Central to developing the adult social care workforce is effective workforce planning.  Workforce planning is the process used by employers to ensure they have the right workforce to meet their business objectives and deliver effective personal care plans. A good workforce plan will help your organisation be more successful and ensure you have the right people in place with the right skills at the right time to meet the needs and future opportunities for your business.
When done well, workforce planning enables us to anticipate and respond to the changing needs of the population and market over time.
Skills for Care is working together in partnership with Somerset County Council to deliver a learning and development workshop (delivered virtually) for care provider employers across Somerset to engage them in workforce planning and workforce re-design. The sessions will describe what workforce planning is, what information is needed to do it effectively, how to affect change and workforce transformation as well as provide a number of practical resources and guides to enable employers to undertake workforce planning for their own organisations.
We will deliver two x two-hour sessions per cohort (up to 20 attendees per cohort), with an additional two-hour group session at the conclusion.  For more information, please see: SfC Workforce Planning Workshops 2022
Cohort one:
Session one: Thursday 13th January 2022, 13.30 – 15.30
Session two: Thursday 27th January 2022, 14.00 – 16.00
Cohort two:
Session one: Tuesday 18th January 2022, 13.30 – 15.30
Session two: Tuesday 1st February 2022, 14.00 – 16.00
Group session for both cohorts:
Tuesday 8th February 2022, 13.30 – 15.3o
After attending the course delegates will:
Understand what workforce planning is and why it is important
Know how to access appropriate data and information necessary to create a workforce plan
Know where to find relevant resources and templates to help with workforce planning
This is an online event
To register your interest, please complete this form: